Justice for all
A poster created for I He(art) Justice to raise money for criminal justice reform. It saddens me that our laws are applied unevenly in a way that hurts the most vulnerable among us. I would love my art to help facilitate discussion on how to end cycles of injustice and poverty and on how to create a society that assists vulnerable populations instead of holding them down.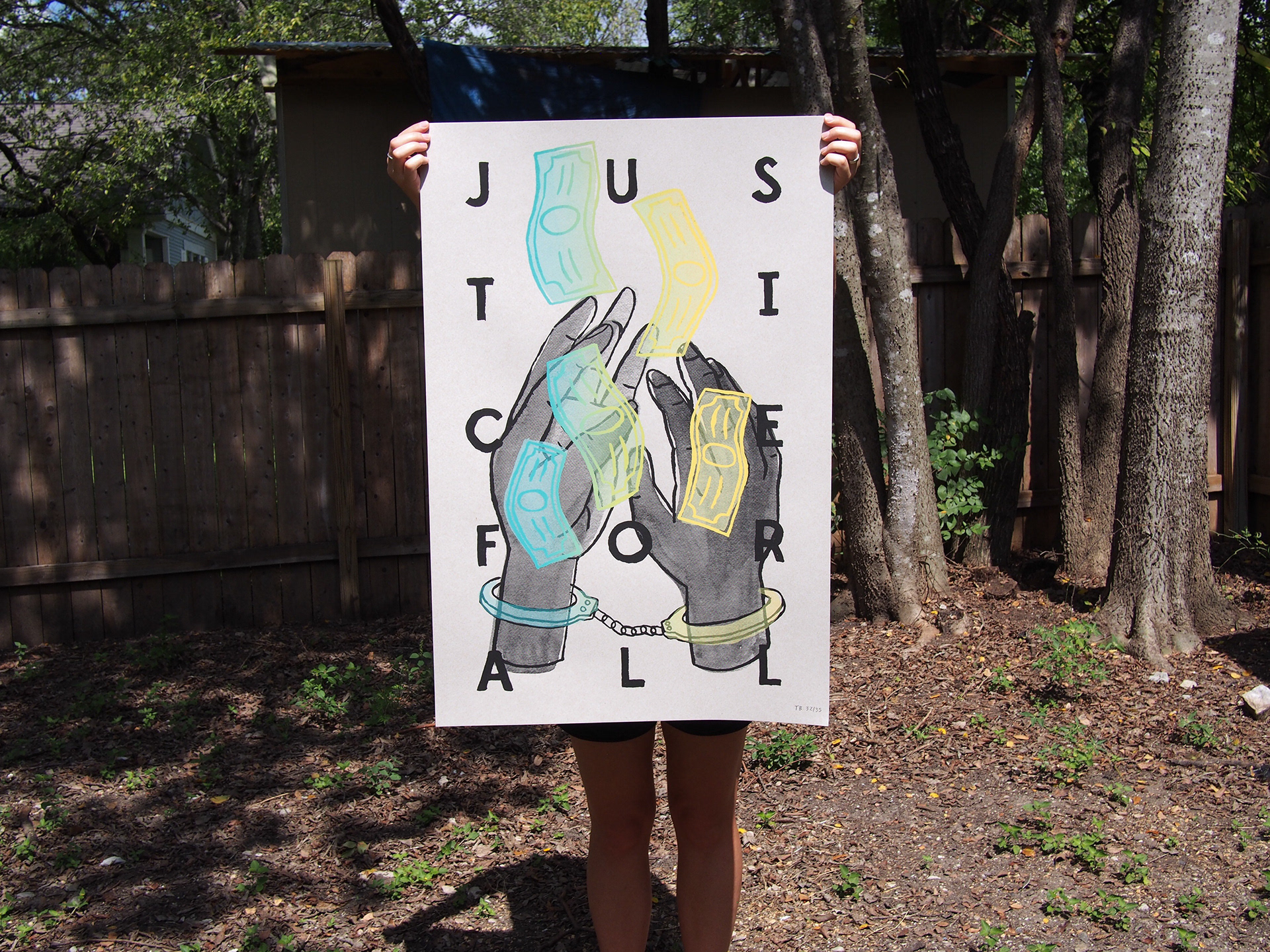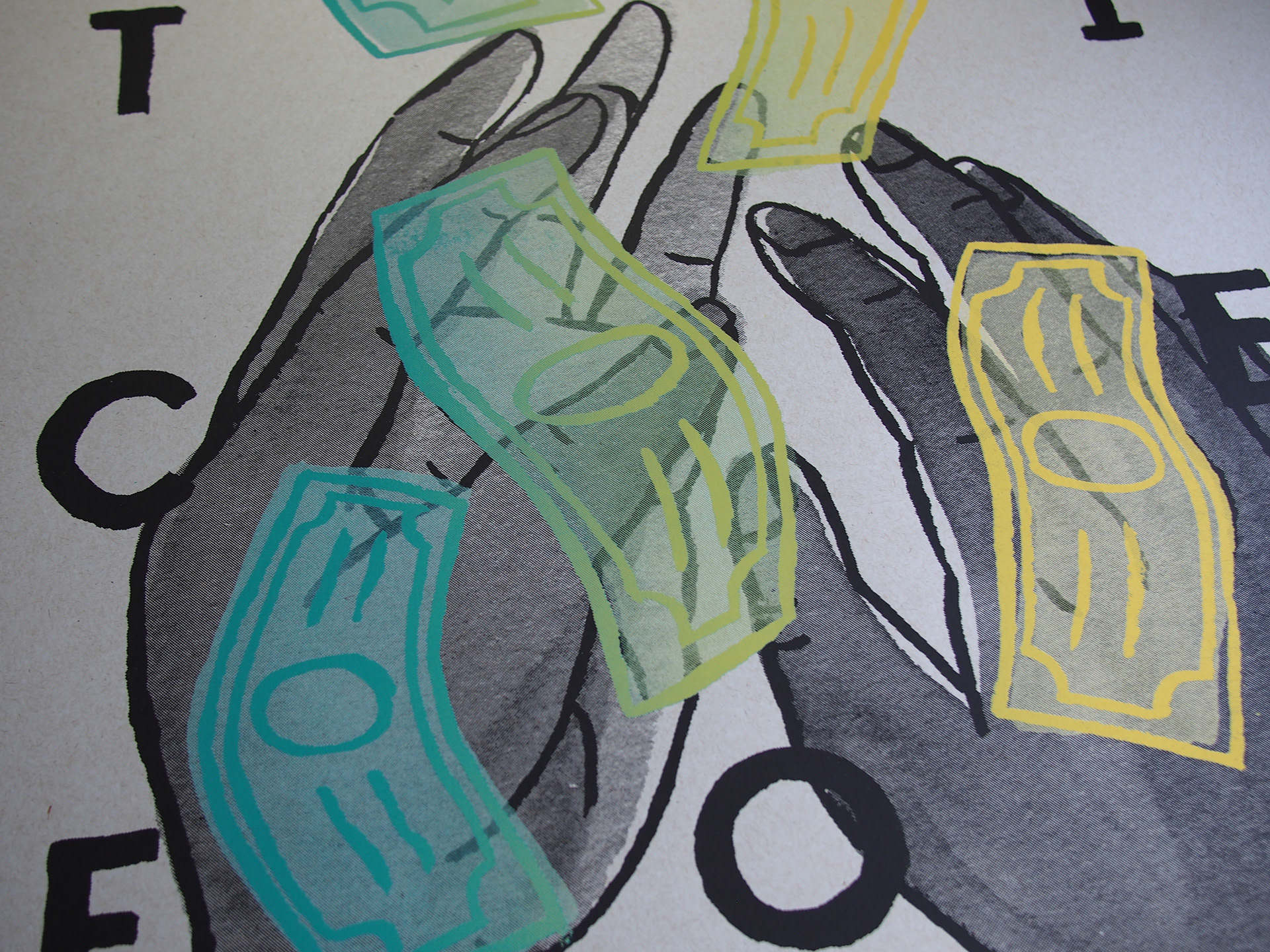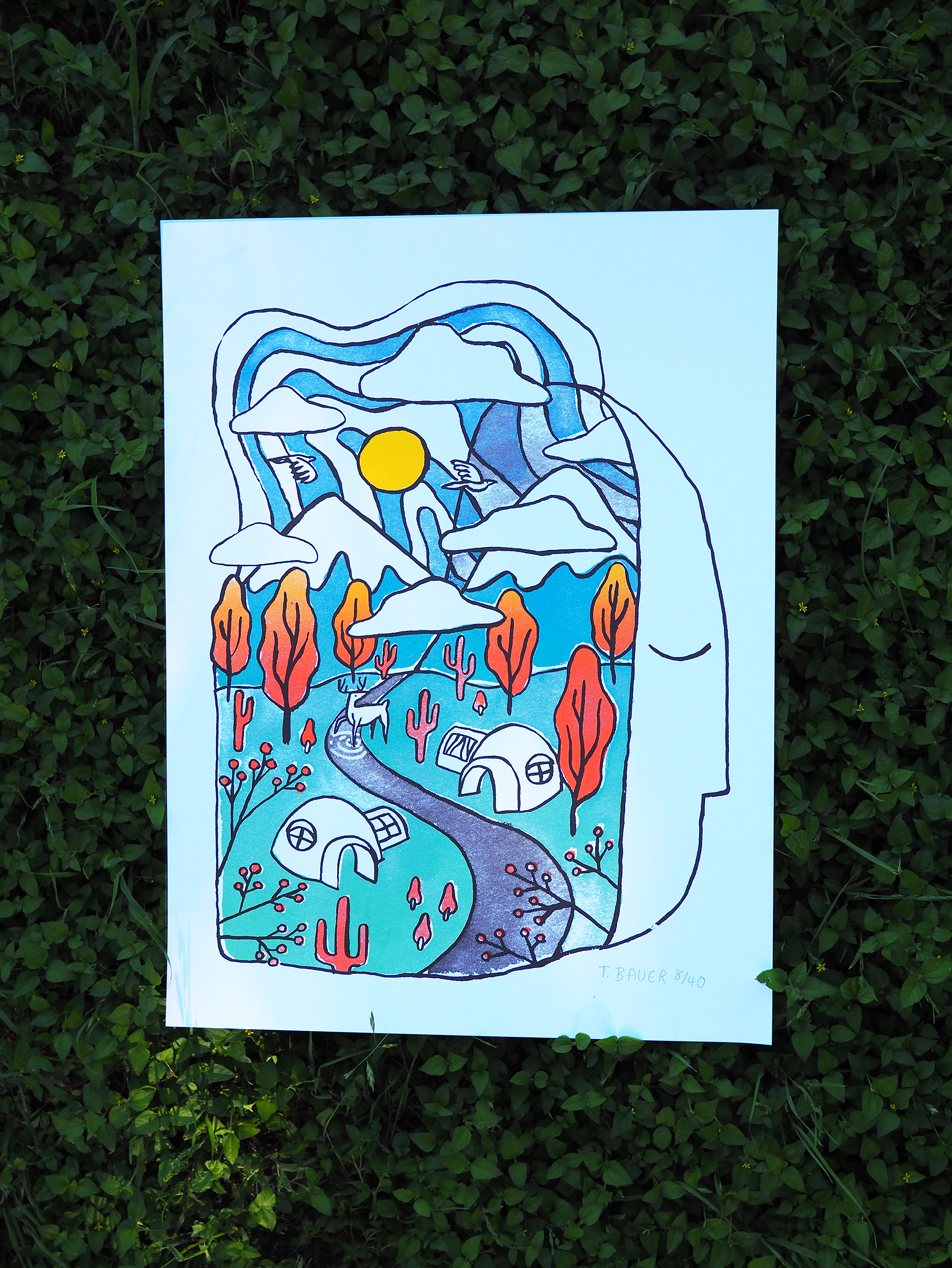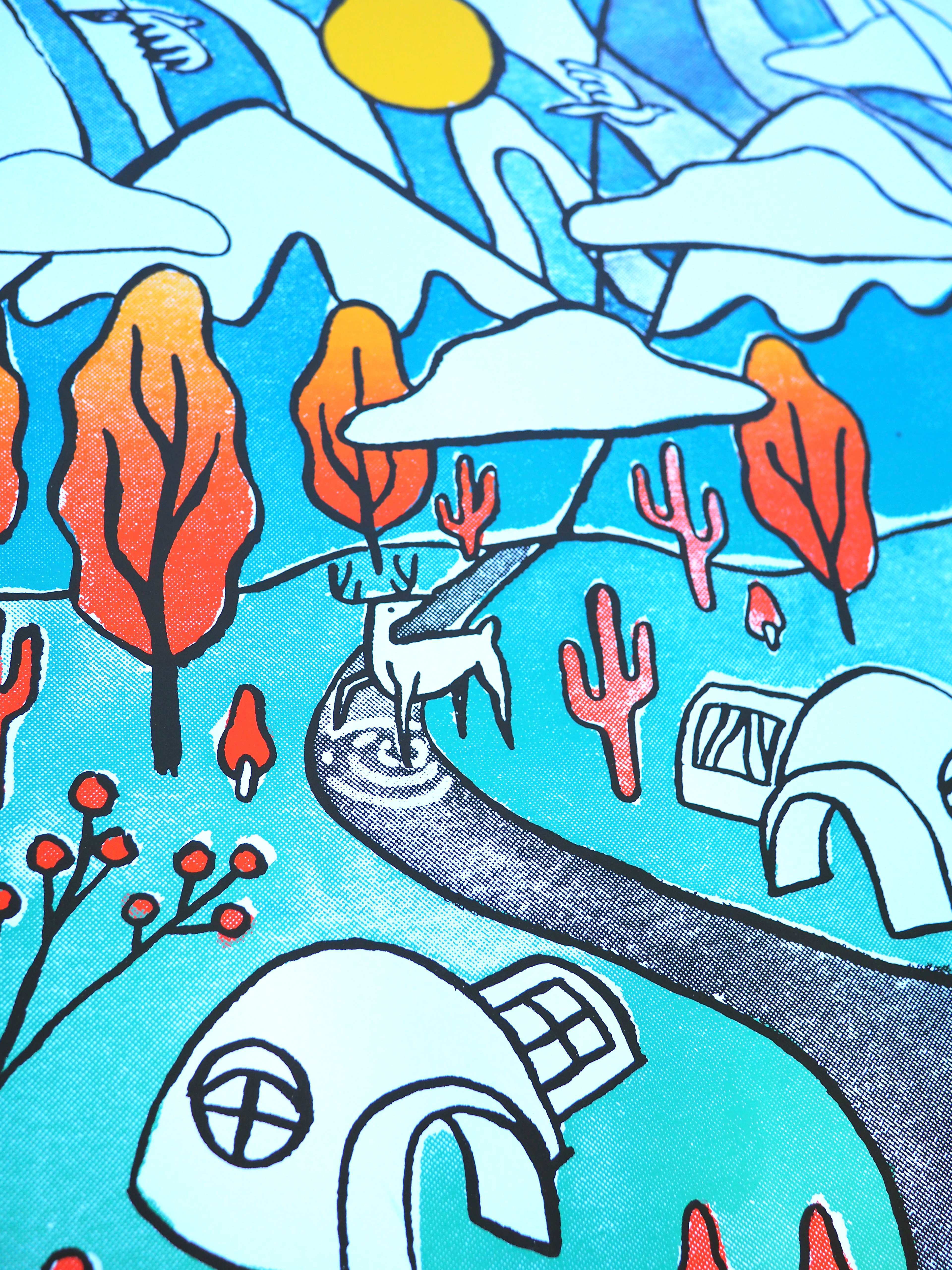 Home
Most people's idea of home changes over time. We have childhood homes, homes away from home, homes where the heart is. All are places where we feel safe.

My poster focuses on the journey to home. There are people and places we come across that might become homes, or end up being one of many stops on the road to home. This poster celebrates the mixture of hope and fear that comes from the uncertainty of not knowing what comes next. I want to encourage the viewer to embrace this mystery as they continue down their own path toward home.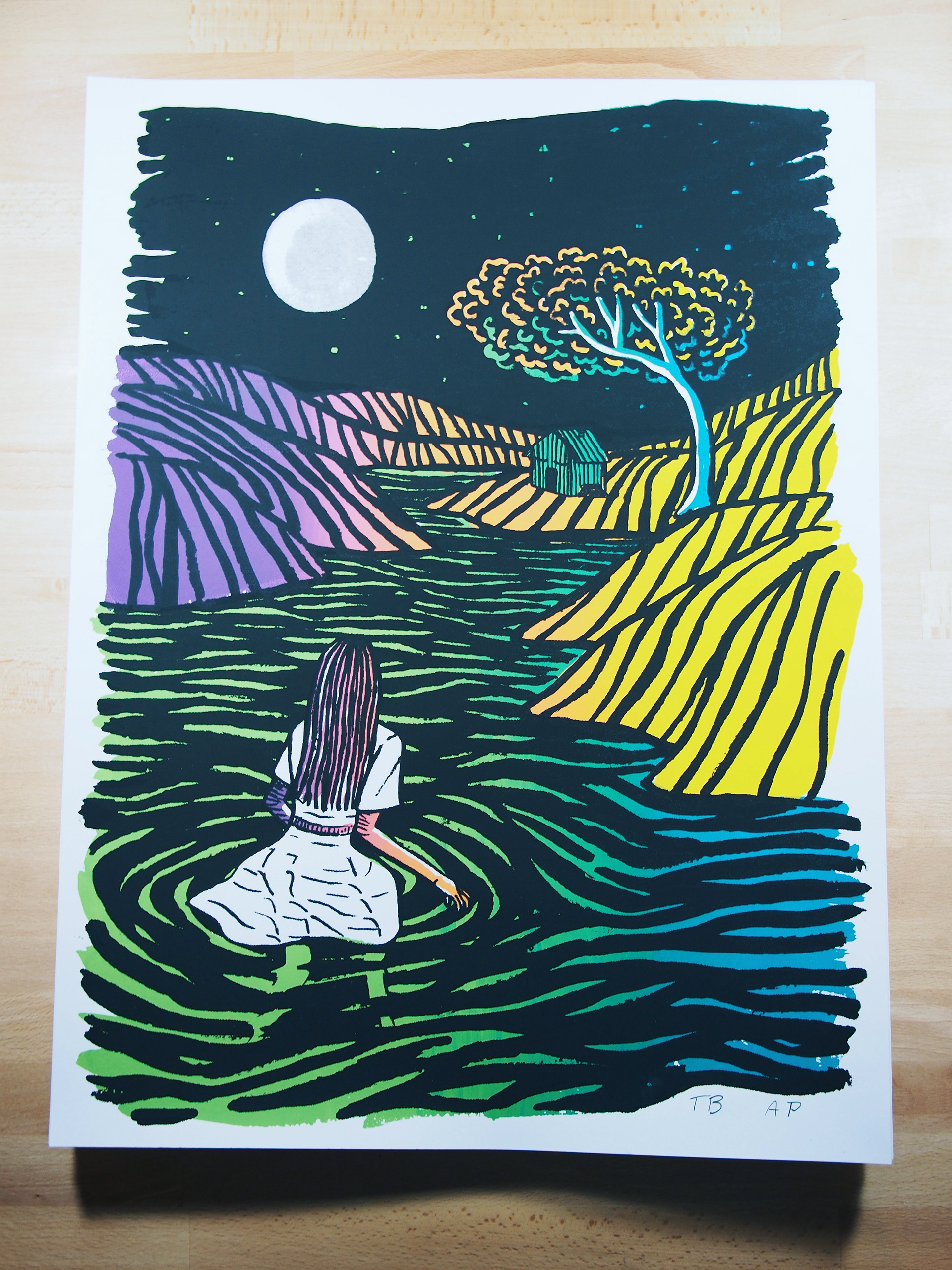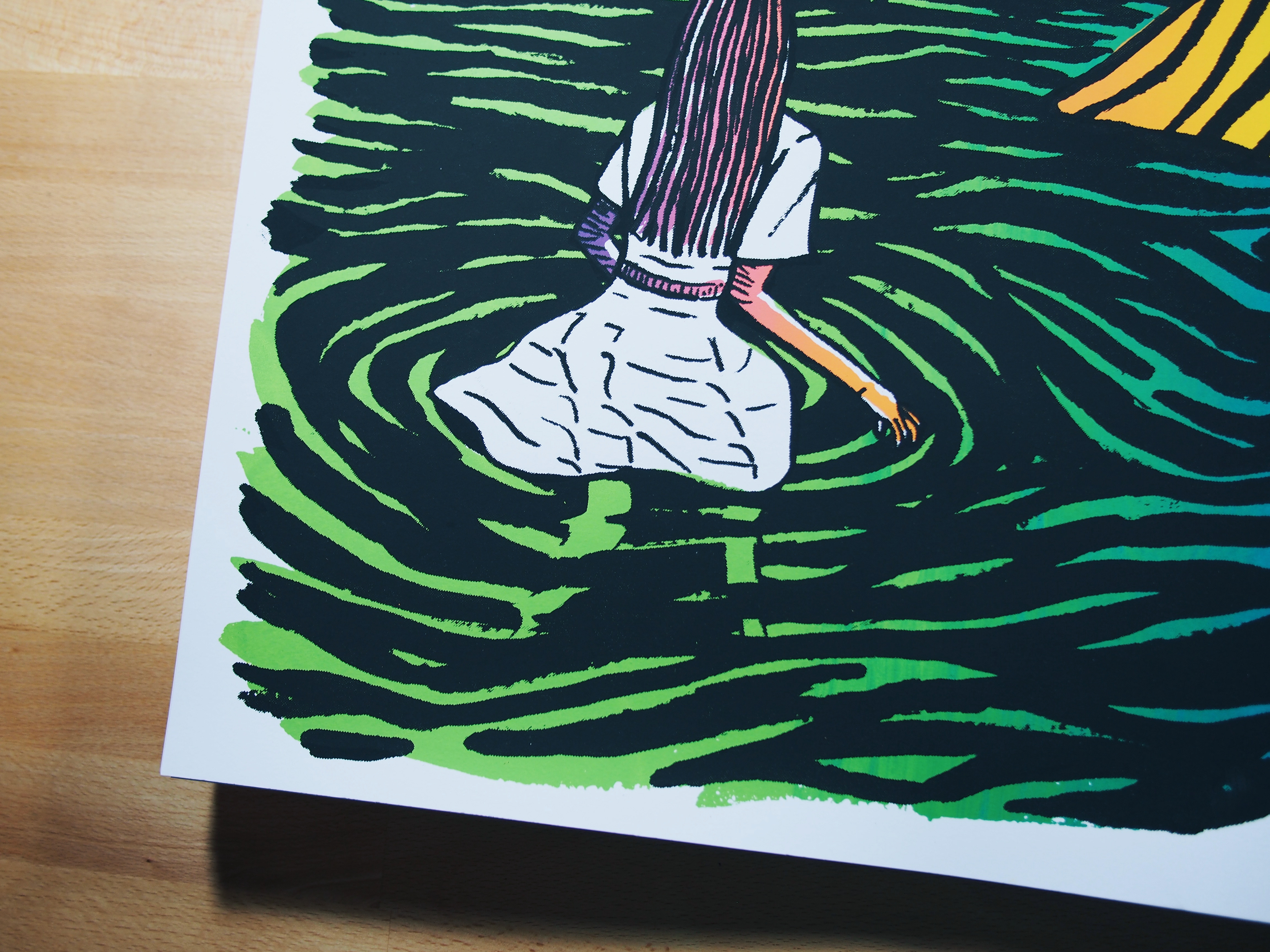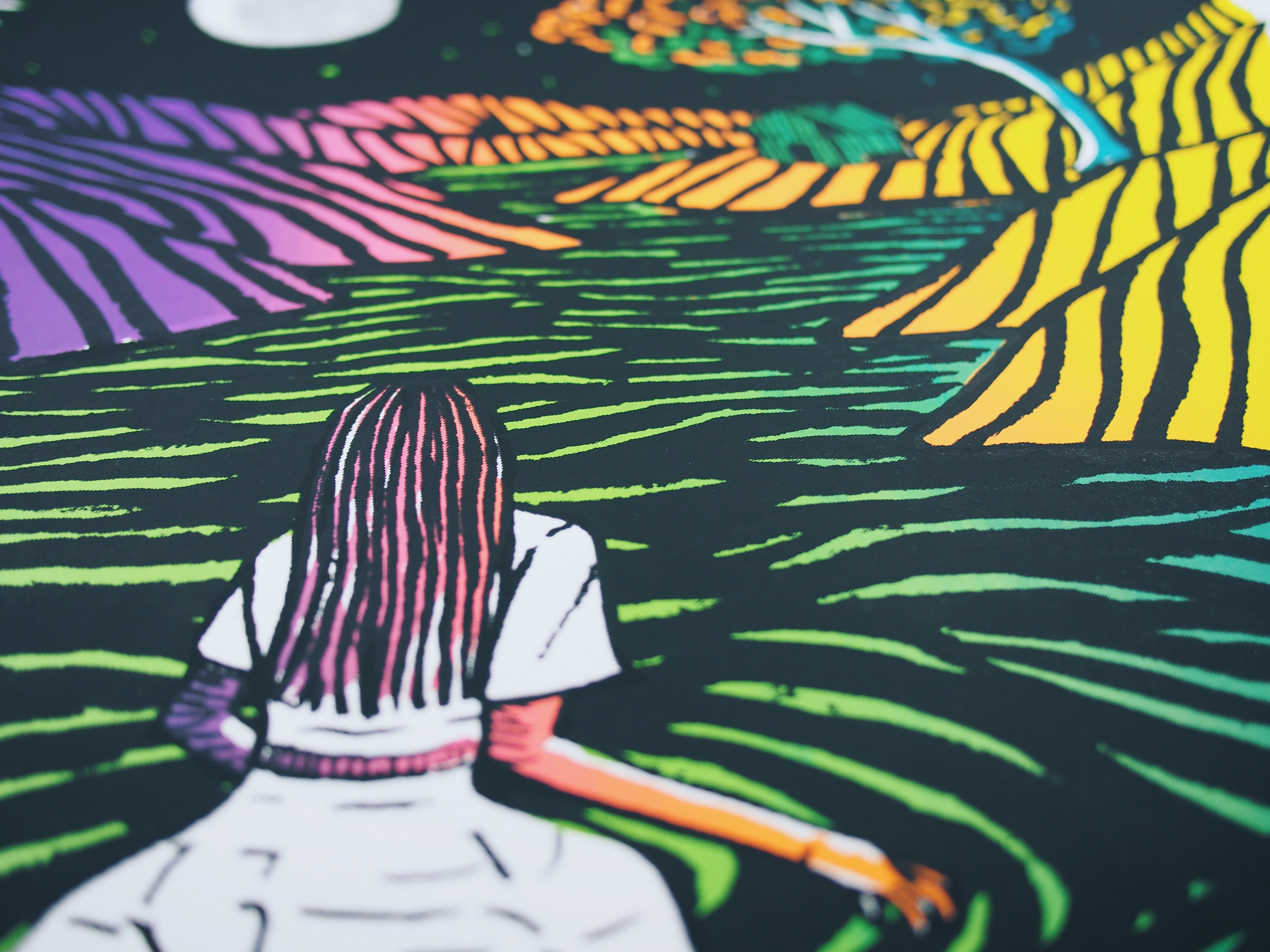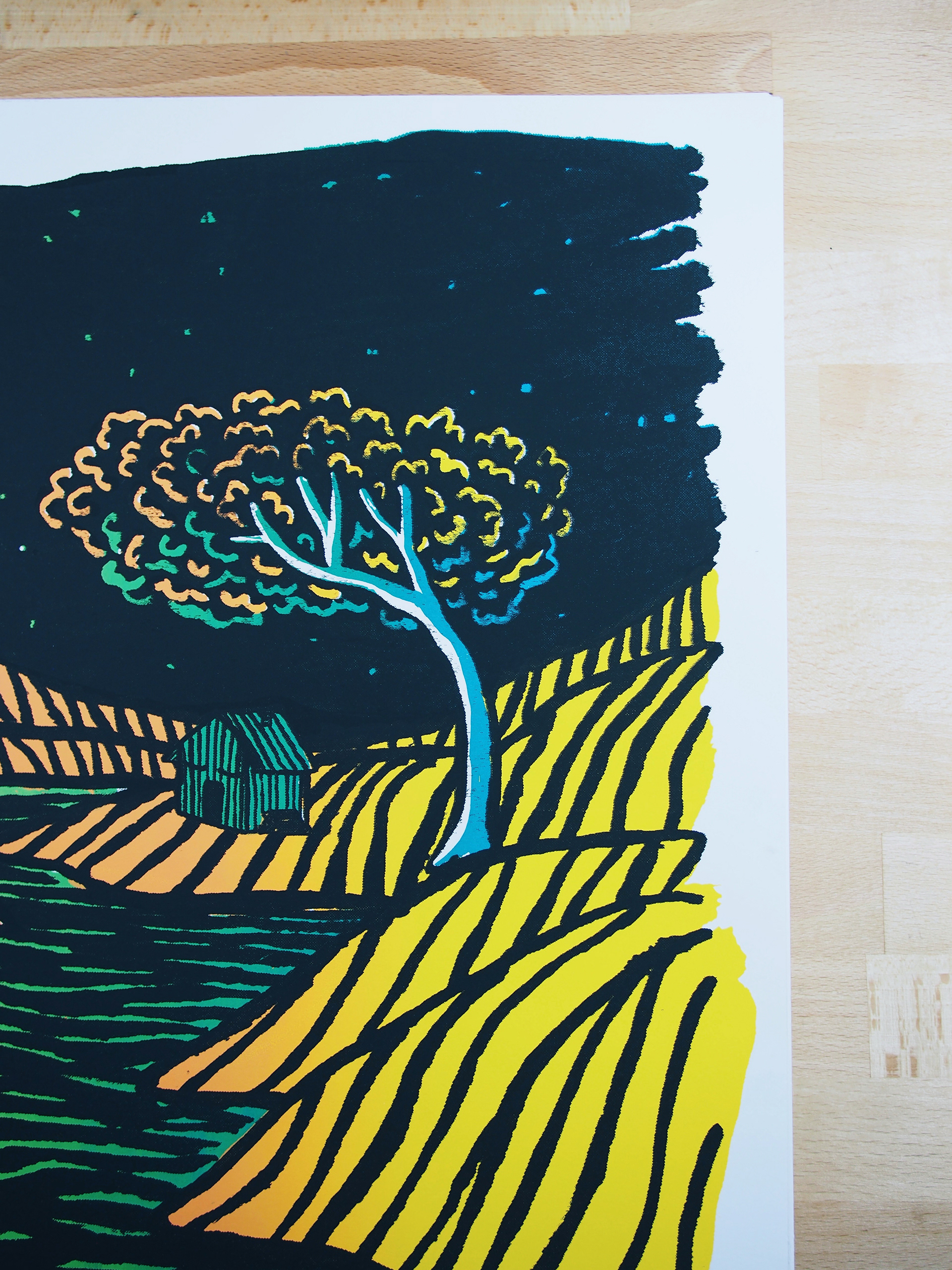 Music giant
This poster focuses on the communal nature of music. Music invites diverse communities to join each other in relatable emotions and misfits find common bonds through poignant stories. It's participatory. Someone who feels out of place in broader society can find a tribe of like-minded weirdos with common interests and philosophies through music.

In this poster I've imagined music as a mystical giant who roams the land playing songs on a wooden flute. In this scene, the music giant has taken brief residency in a quaint mountain village and started jamming out. The villagers have gathered 'round, transfixed by the sweet tunes and transcendent melodies produced by the giant's flute.